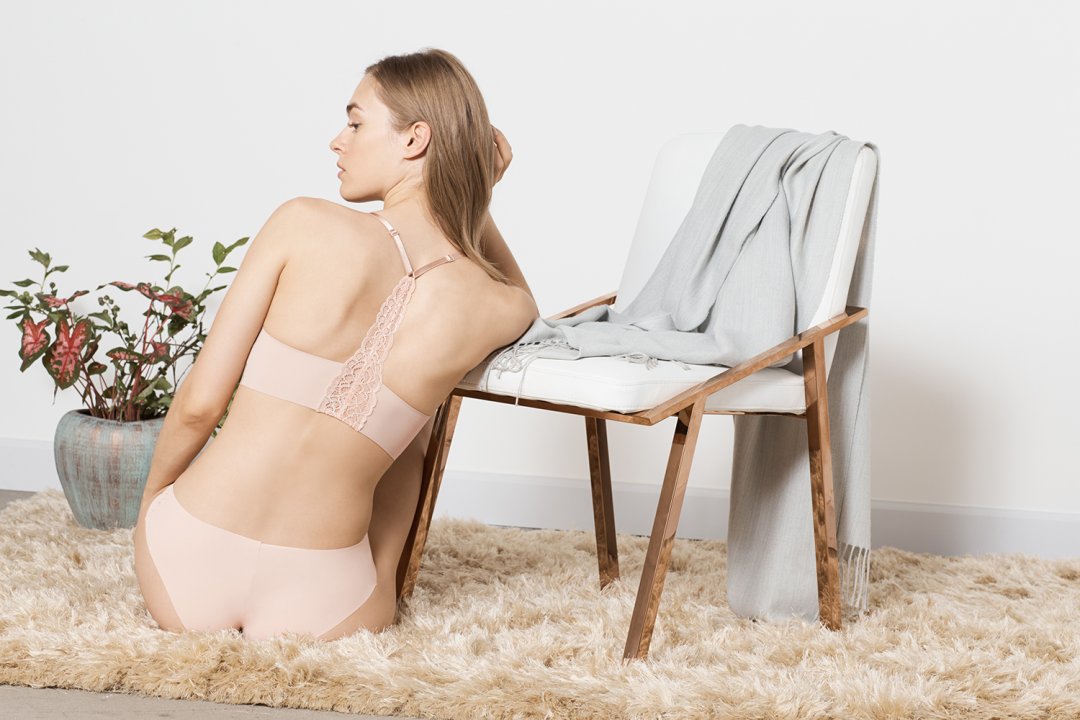 Picture this: It's 8am on Wednesday morning. You have a full work day ahead of you, after which you're heading out to meet friends for dinner. What do you wear?
You know you want to be comfortable during your daily grind, but maybe you also want to feel kind of sexy afterwards. True Body Triangle Racerback Bra to the rescue. Wear it to work for all-day comfort and keep your favorite "going out top" stashed in your bag, then make the ol' switcheroo right before you head out of the office. How does the True Body Triangle Racerback Bra transform so seamlessly (literally and figuratively, but we'll get to that later) from desktop to dinner? This brand new design borrows heavily from our best-selling True Body Scoop neck Bra style, then incorporates a lacey t-strap back that, when worn with an open-back shirt, essentially becomes a part of your outfit. In addition to pairing it with something backless, you can also choose a sheer top for a classic look in front with a subtle pop of lace in back.
For those who aren't already familiar, the True Body line is a leader in comfort and support. The secret to getting both of these must-have combination is buttery-soft fabric constructed using something called bonded technology, which allows the styles to provide the support you need without any annoying pinching, bulging, or thick seams. This intentional perfect storm of attributes also makes it hands-down the ultimate t-shirt bra, plus with adjustable straps and removable pad options it's ultra customizable.
Shop this all new style and check out our whole True Body Collection here!