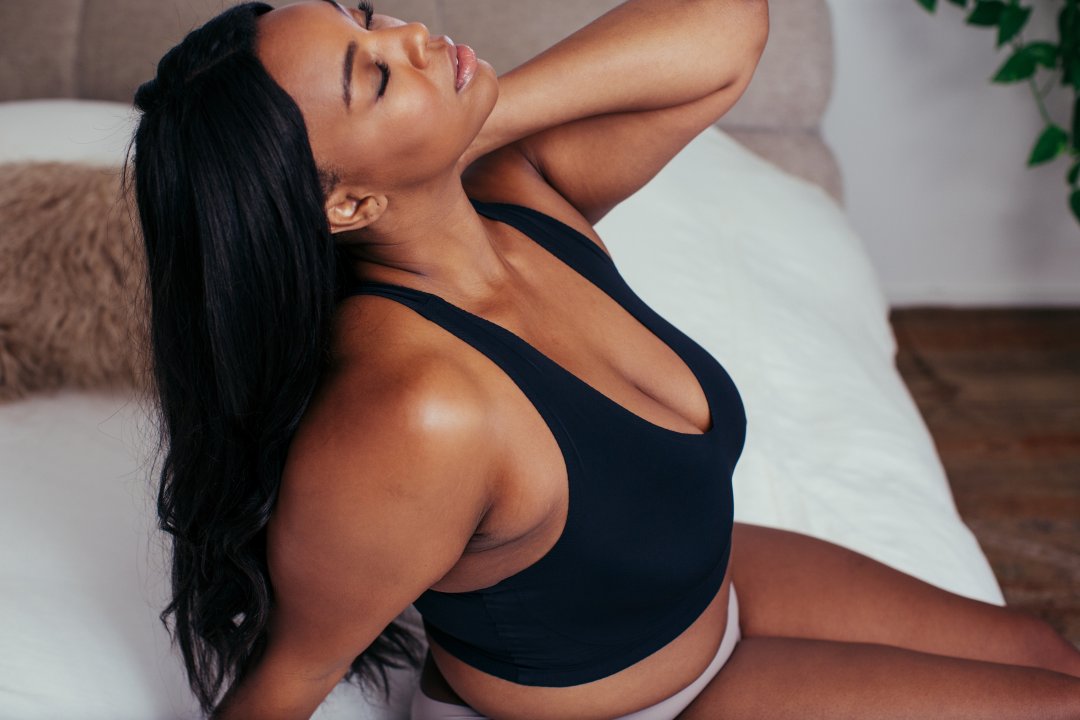 With freezing temps sweeping across most of the country, it's safe to say many of us are have started the new year with brrrrr boobs and ice-cold booties. And since Spring still seems like a distant dream, we could all use a few ideas for ways to warm-up this Winter. Below - your best bet for beating the cold (and looking good while doing it):
Hide Under the Covers: There's never felt like a better time to cozy up in your most comfortable bra and underwear and hide-out at home under a mountain of blankets. Our True Weekend Racerback Plus is wirefree, super soft and now fits up to a 4X. Large mug of hot chocolate optional, but strongly encouraged.
Work Up a Sweat: Get a jump start on your New Year's resolutions and boost body temps at the same time by hitting up a circuit training session or hot yoga class. Our True Body Longline Bralette with deep v-neck silhouette and strappy back detail was made to be shown off. Looks best with a pair of high waisted leggings and that post-workout glow.
Bring the Heat: Grab your partner and your sexiest lingerie, and heat things up the old-fashioned way. Our seriously sexy (but still surprisingly comfortably) Stripe and Lace Bodysuit has been known to start a few fires. After all, body heat can't be beat.
Call us when the ice melts.
Shop now at www.trueandco.com!