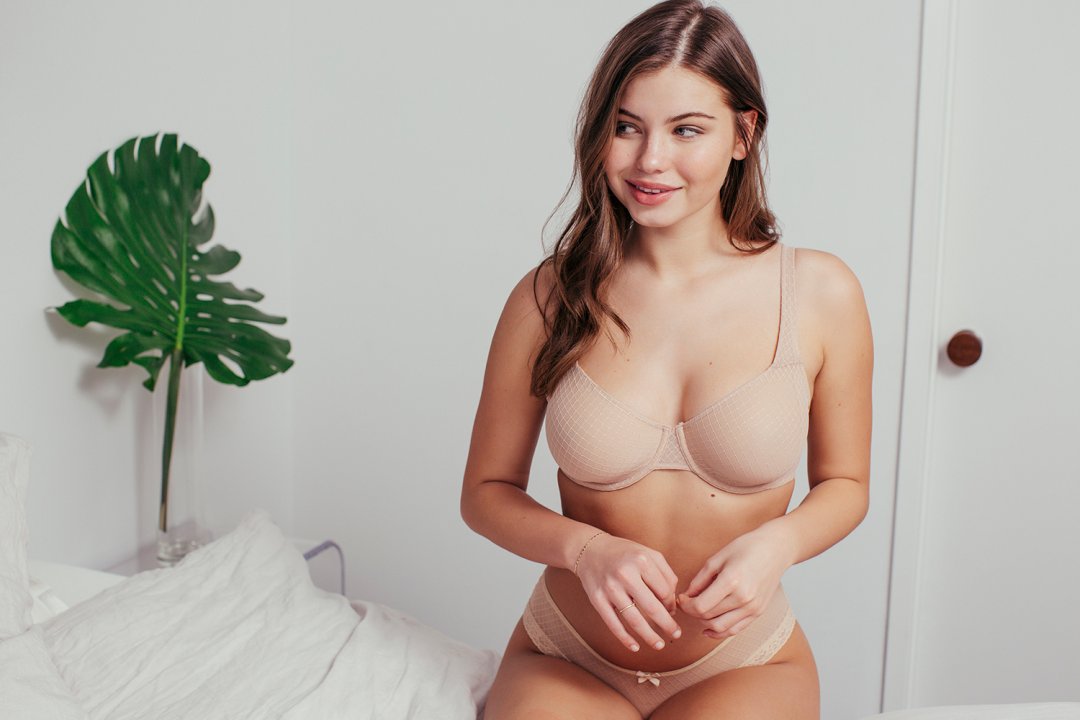 The Made of Stars bra is all about light support for your bodacious bod. Its genius design features lightweight fabric blended with power mesh to provide lift and support, without padding. It's the miracle in a bra you've been waiting for. Looks Amazing Under Everything For ladies with larger busts, we get your biggest woes; button down blouses that gape open, and bulky full coverage bras that have you feeling busty and matronly. Made of Stars was designed to save your day, to keep you from busting out of button downs, tees, sweaters, and all your favorite tops, while showing off your bangin' natural shape.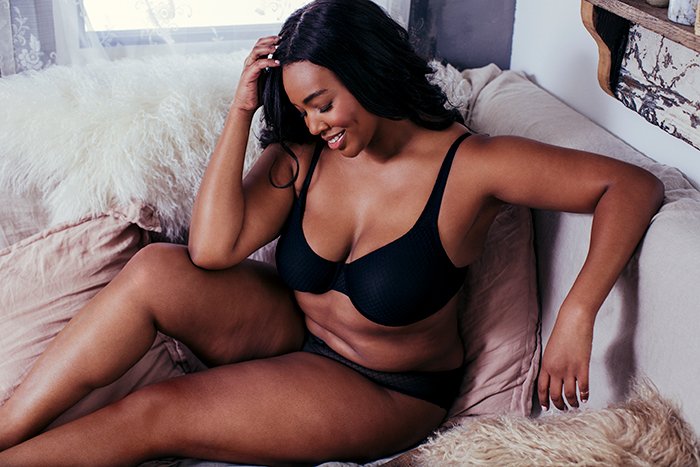 Lift Without Padding The gentle lift and support from Made of Stars comes from the unique argyle mesh fabric that supports the breasts and keeps them in place. There's no padding to add inches to your profile or cleavage up to your chin. The underwires help provide just the right amount of support without tightness or pain.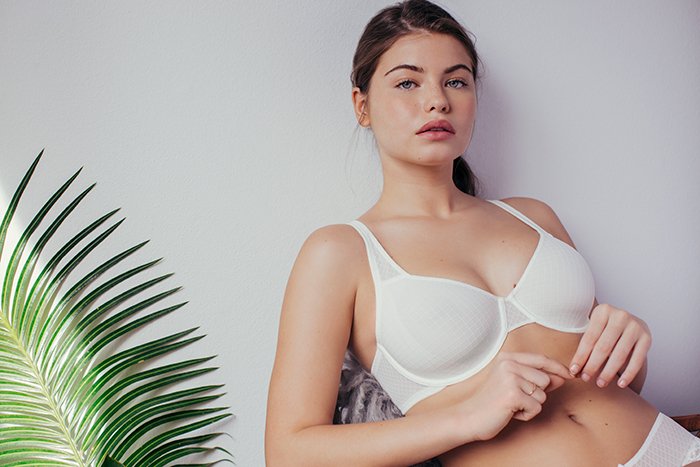 Comfort for Today, Sexy Enough for Tonight Supportive doesn't have to equal matronly when it comes to your lingerie. Made of Stars will keep the girls lifted and secure, without covering every square inch of skin or looking bulky under tops. And when the mood strikes, there won't be any panic rushing to the bedroom to throw on your "sexy bra." Stay calm; you've got Made of Stars on, and you look fabulous. Is Made of Stars is right for you? Take the Fit Quiz and find out!