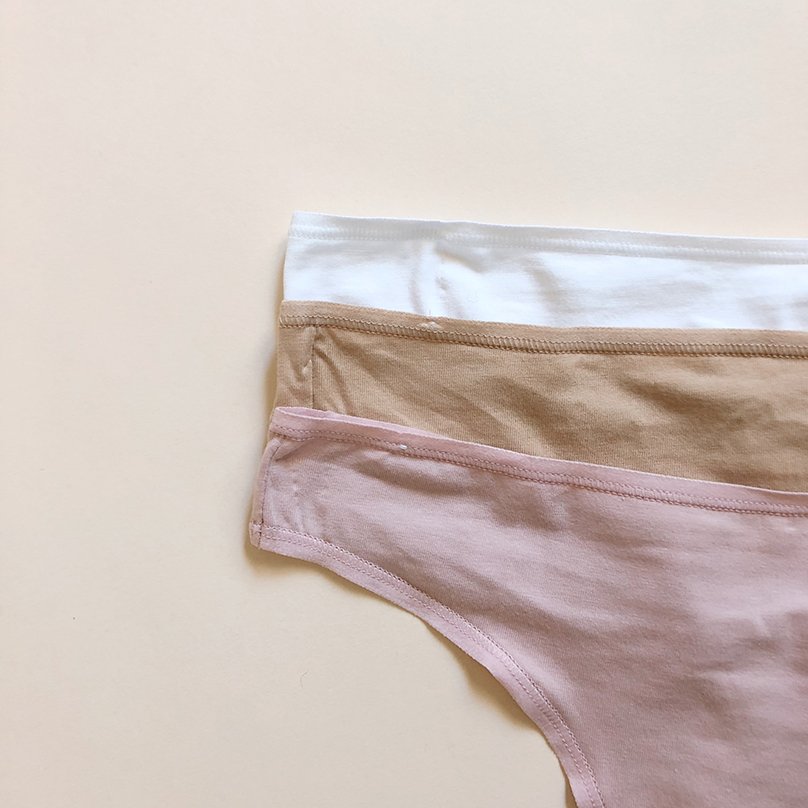 In a world with thousands of sexy options, cotton undies are still the go-to foundation piece for many women. In fact, it is our most common request when it comes to underwear! People want cotton!
So while it's no secret that cotton is a popular option, did you know that cotton undies are also good for you?
Here's why:
Comfort
The best kind of underwear are the ones you forget are there. So whether you sit at a desk between 9 and 5 or you're constantly on the move, we can all agree that comfort is a priority! No one wants to deal with undies that roll, pinch or itch.
Cotton is super soft and takes the guessing game out of what underwear to pick in the morning. It's a no brainer. Soft and comfortable is the way to be.
Breathability
As a natural fiber, cotton can help keep you cool and prevent heat build ups that can lead to disruptions to your feminine hygiene!
Absorbency
Cotton fabric is naturally moisture wicking and can keep you dry on your busiest of days (because let's be real ladies, sweat happens).
With all that said, we are so happy to bring you our ALL NEW True Everyday Cotton underwear, available in bikini and thong from XS-3X. You can shop them here and get 3 for $33!
Stay comfy!