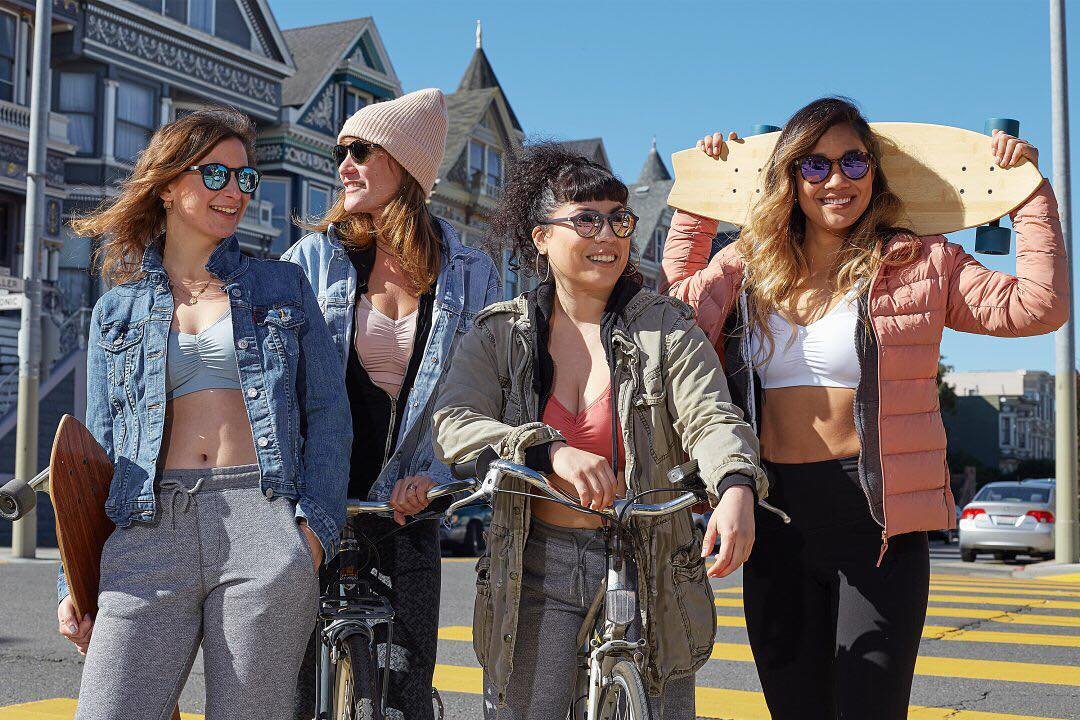 As a part of Women's History Month, we are highlighting amazing women who #PressForProgress in their fields and communities. Our woman crush(es!) this week are the rad women from Sunski.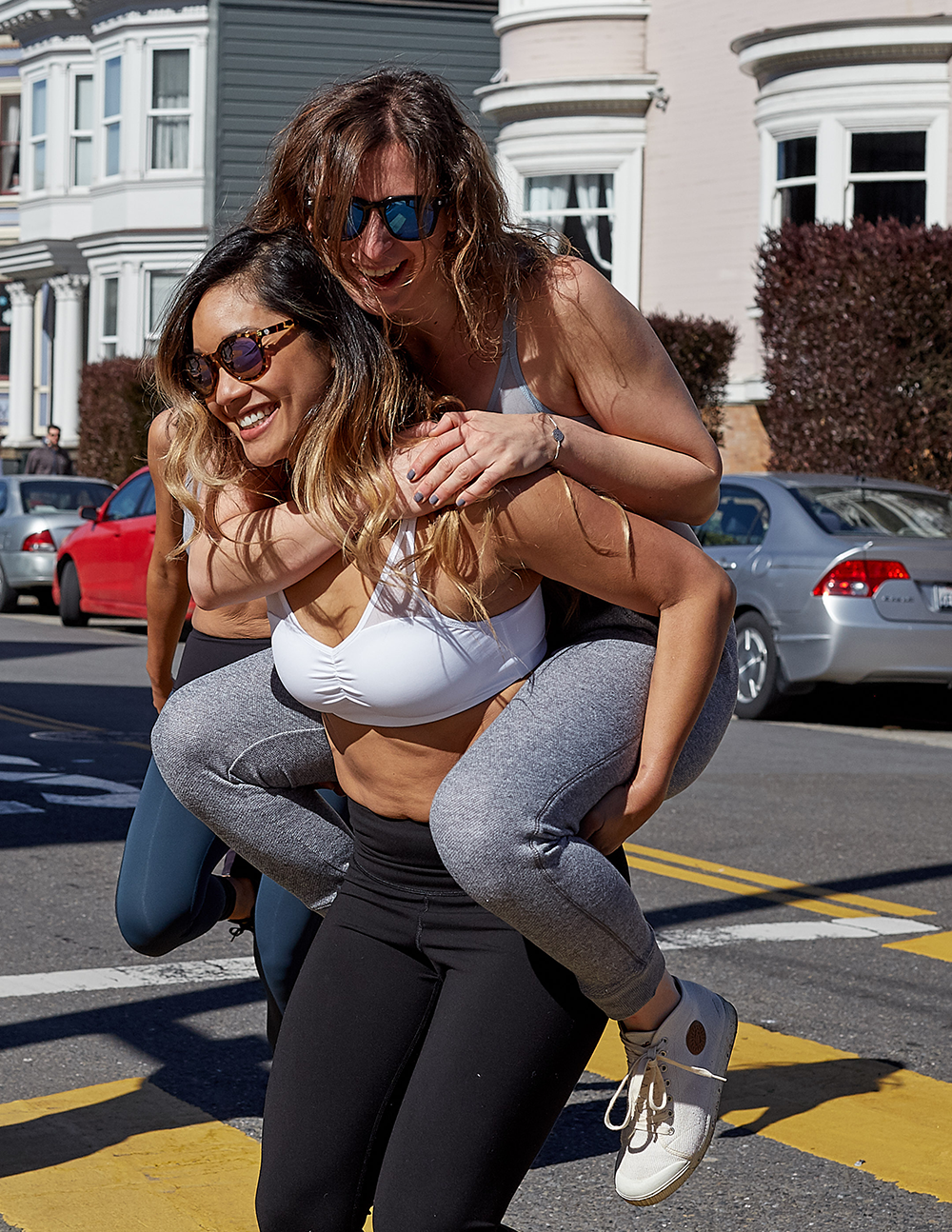 Here, Gretchen and Alicia sound off  on the Sunski difference, what being empowered females mean to them, and Sunski's big plans for 2018 (hint: tacos are involved!).

Tell us about Sunski! What's your brand about?
Sunski makes super comfy sunglasses that won't slide around while you're doing fun stuff. Every pair sold supports the environment and comes with polarized lenses plus a lifetime warranty.
What makes Sunski unique amount sunglasses companies?
Our frames are really flexible and lightweight. We offer an adventure-proof lifetime warranty and every pair is affordably priced so they won't break the bank!
How do you and your team emphasize equality and empowerment?
These values are inherent to our company and have been with us from the start. Personal growth is an important part of every role at Sunski and everyone is empowered to follow their passions here. Everyone treats each other with respect because we know we're all learning and growing together.
What does #PressForProgress mean to you?
As women in San Francisco, Press for progress is a rallying cry that we are living every day as we strive to lift other women up through our careers and communities.
What does it mean to be an empowered female?
Empowered women empower other women. By helping others, you rise together.
Tell us about Sunski's 2018 plans.
In 2018, Sunski is deepening our commitment to great design, quality products, sustainability and taco Tuesday (we really love tacos!). We're focusing on getting to know our customers better while expanding our community at the same time. We're also planning to develop some top secret taco recipes at our beachfront headquarters in San Francisco!
We loved the energy when we got our teams together! What's your favorite Sunski x True&Co. style combination?
We love the Sunski Singlefins in rose/grey paired with True Weekend bra and joggers because it's the perfect combo for a weekend adventure with friends!