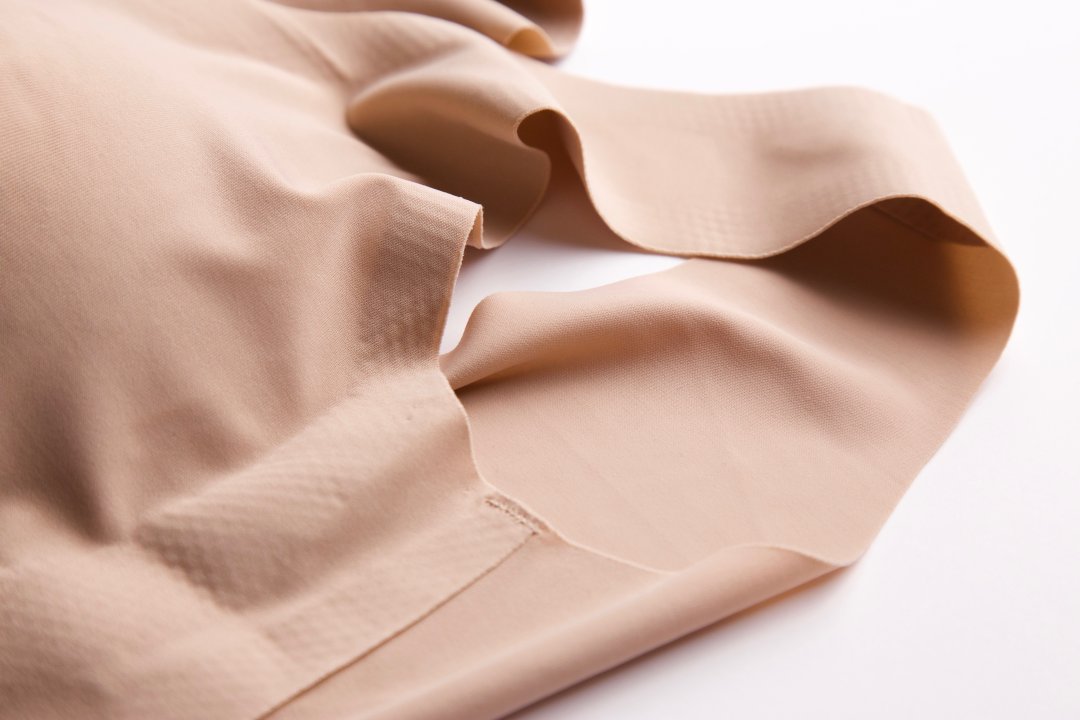 There's no denying the feel naked, but better comfort of our True Body Collection. What makes these bras so comfortable? It's deceptively simple:
The secret that makes True Body so successful is in the fabric.
It's buttery soft, silky smooth, clings to your curves, and disappears under clothes. Sound like fancy marketing jargon? Maybe, but it's tough to not make "smooth like butter" comparisons as soon as you feel, and wear, a True Body bra.
Two different fabrications for two different True Bodies.
As we've grown the collection, we've spent a lot of time developing two different fabrications. One is our featherlight True Body fabric, which is used in our original Scoop and V-Neck bras. This is meant to be the lightest, softest, barely-there fabric — it's what inspired our feel naked, but better motto for this collection.
Super Lift vs. Feather-Light Fabric.
When we began developing our True Body Lift Bras (both Scoop and Racerback V-Neck), we wanted to create a bra with that same wirefree comfort, but with a little extra support. That led us to develop our Super Lift Fabric, which holds everything in a little more, and yes, can lift your breasts up to one inch. The nitty gritty difference comes down to the physical weight of the fabrics used — Super Lift is slightly heavier and more dense than featherlight, which provides that extra oomph of support. This is accentuated by a hollow wire channel — more substantial stitching that acts the part of an underwire without any stiff, irritating hardware.
You make these bras look amazing. The silky, clingy nature of True Body shines as soon as you put it on — what looks like a boring, yes, ugly bra on the hanger is transformed into a curve-hugging, surprisingly sexy bra on you. Your body is what makes this bra look amazing — it doesn't need lace and ribbons or padding and wires to look good. All it needs is you. That's a powerful, and empowering feeling coming from a bra.
Read more about how our team hated True Body at first (and now wear it more than anything else!) here, and shop the True Body Collection here.