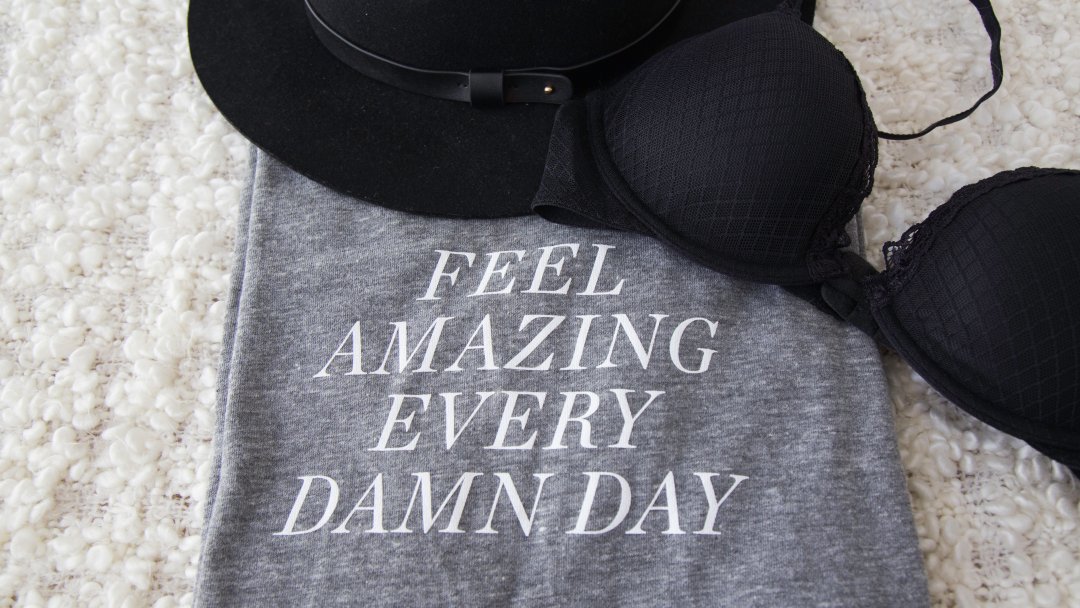 Just like that… it's 2018. And with it the chance for a fresh start. If your resolutions included eating more kale, you do you! But if they included banishing back bulge, maximizing your bra wardrobe and feeling more confident, we can definitely help. Here are a few lingerie resolutions that you (and your boobs) will be happy to stick to in the coming year.
Find your Fit: If you swore you wouldn't go through another year wearing ill-fitting bras, then we're here to help. Our Fit Quiz has been taken by over 6 million women, and helps find you bras that fit with a pain-free shopping session. Take it to learn your top 3 styles and make lumps and bumps a thing of the past.
Stock Your Drawers: Determined to save yourself from rifling through a drawer of old, worn-out bras every morning? Hate that you can never wear your favorite v-neck sweater because you don't have the proper bra to pair it with? Use January as your chance to stock your drawers with best-selling styles like our Made of Stars Unlined Ultimate Full Coverage for everyday and new True Weekend Racerback for days off.
Boost Your Confidence: Confidence in your clothes starts with a good foundation. Smooth your shape and flatter your natural curves with our best-selling True Body Lift Scoop Neck Bra and True Body Hipster. Don't forget our True Body Racerback Tank for a featherweight layering piece to wear under button-downs, Who knows what you could do in 2018 when you look and feel this good? Shop all our amazing styles now at TrueandCo.com!