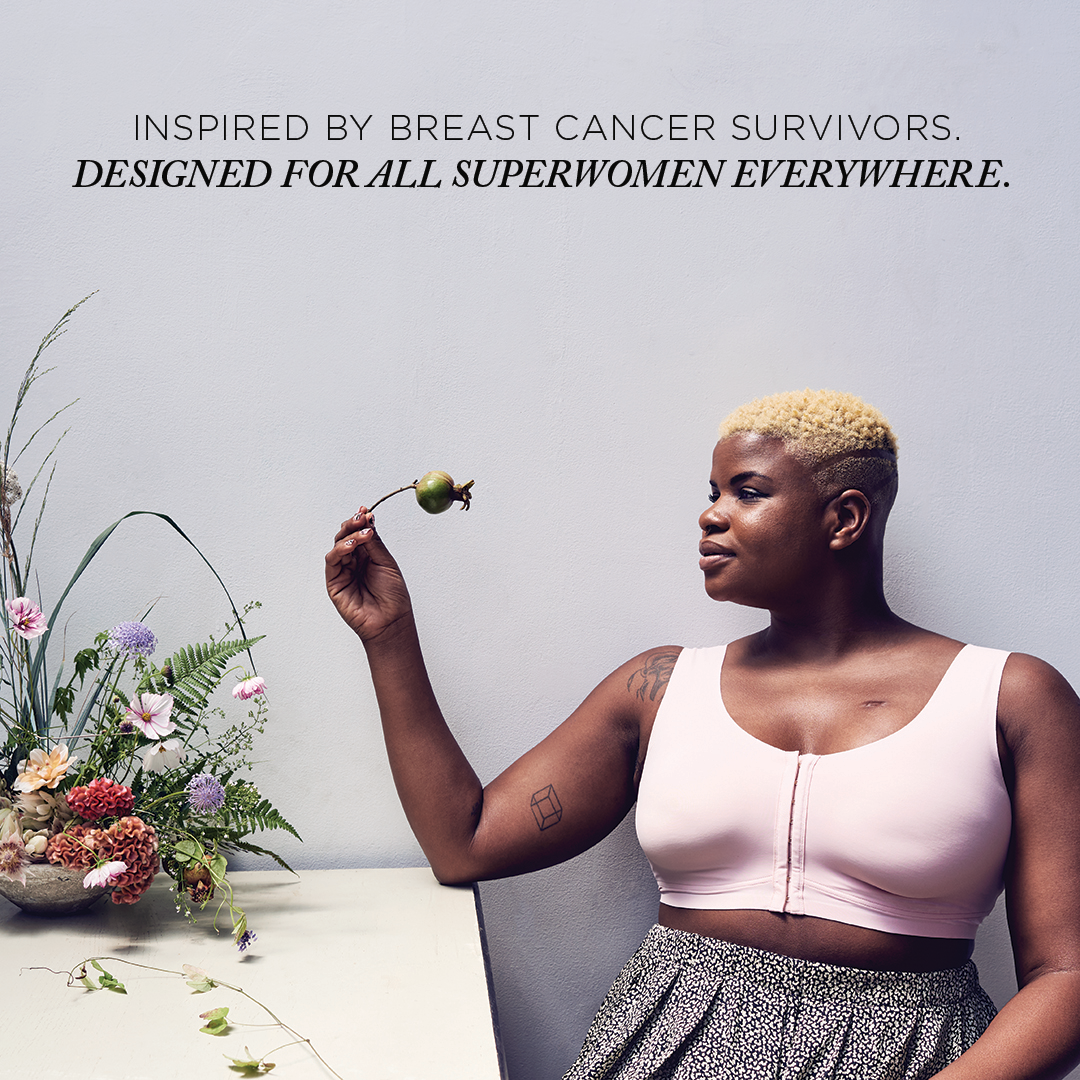 At True&Co., we make bras for everybody. We believe in designing bras based on what you tell us you want-- from unlined support for our BBBs to buttery soft, wire free bras that you can wear to work. This is the story behind the newest member of the True Body Collection: True Body Front Closure. This bra was inspired by some of the strongest, most inspirational women in our True Fam: Breast cancer survivors. And it was designed for all superwomen to wear and love. Here's how True Body Front Closure came to be, and why this bra is just the beginning.
Inspired By Survivors When we released our original True Body Collection, we were immediately struck by how much our customer base loved this bra. It sold out 7 times, and the positive feedback from our True Fam was amazing. We started noticing that much of this feedback was coming from the survivor community, who was gravitating towards True Body as a lightweight, comfortable bra to wear while recovering from surgery.
Their feedback was largely positive — here was a bra that was lightweight and comfortable (and looked good, to boot), unlike the bulky, constricting bras that many of them were pointed to post-surgery. But we read between the lines and saw that these women were still compromising. They were positive about True Body, but we noticed that many of them were experiencing discomfort pulling the bra over their heads. We decided that we could provide both — the buttery-soft comfort of True Body, plus the easy on-off of a front closure bra. 
Designed For All Superwomen Survivors were the catalyst for True Body Front Closure, but we created this bra for all women — superwomen, if you will! — to wear and love. We pictured gifting this bra to our moms and grandmas, while simultaneously styling it ourselves. Front Closure features the same Super Lift fabric of our True Body Lift; meaning you get the support of an underwire bra, without the discomfort of actual wire. We've added in a layer of smoothing fabric that runs from armpit to armpit to avoid any irritation. The bra hooks in the front with rose gold clasps to avoid the discomfort of pulling a bra over your head; the clasps also make for a sexy, corset-like look (we've been playing around with leaving a few clasps undone!). A soft lace panel on the back of the bra adds a pretty factor — this isn't a utilitarian "recovery" bra.
But Front Closure is just the beginning. This bra was directly inspired by feedback from our customers; we plan on taking the feedback we receive from Front Closure to make this product even better, and inspire our next designs.
Try True Body Front Closure HERE and follow us on Instagram for style ideas!