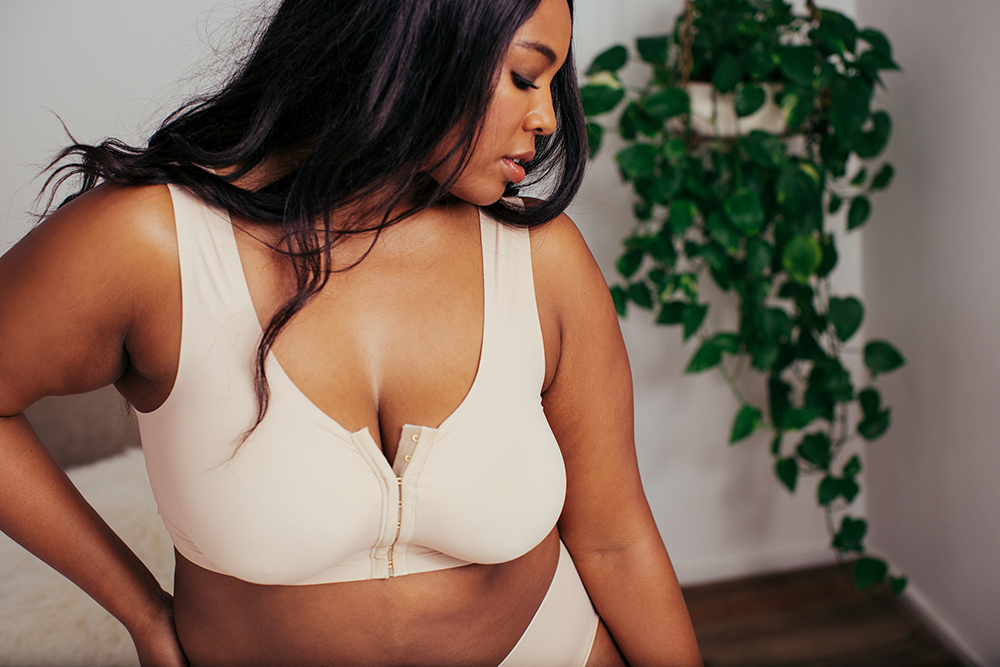 We are so excited about our brand new True Body Front Closure — the newest member of our True Body Collection is at long last available for your feel naked, but better pleasure.
Front Closure was directly inspired by our True Fam community (you can read all about how it came to be here); meaning we can't wait to hear what the Fam thinks. What's more, we want to see how you're wearing Front Closure.
This bra was designed for ease of wear — the front closure design means you don't have to pull it over your head. But we wanted to make sure it earned style points, too. A silky lace detail in the back adds a dose of pretty. And the front closure design isn't just function — the corset-like details deserve to be shown off under a partially undone button down, or paired with a high-waisted skirt for a bold, rock 'n' roll look.
And those hooks are just begging to be left undone. Show off a little cleavage, or make room for a striking necklace. You tell us — how many hooks makes for your perfect Front Closure look?
Try Front Closure for yourself here. And share your unhooked style with us on Instagram #trueandco